Posted by pamela on Jun 9th, 2010
I was engrossed in reading Stieg Larsson's book "The Girl Who Kicked the Hornet's Nest", the third novel in the Lisbeth Salander series.  Occasionally I would check my watch to see if it was really time to go to sleep…12:30AM…..2:00AM….3:00AM.  Eventually I looked up and noticed the horizon was getting light…dawn…definitely too late for a reasonable amount of sleep.  Guiltily, I shut down my kindle and resolved to sneak in at least a few hours of sleep.  Alas, it was dawn.  There was no way I was going to fall asleep, so I wandered over to my windows overlooking the valley and found fog lapping at the hillside.
Adrift in a sea of fog.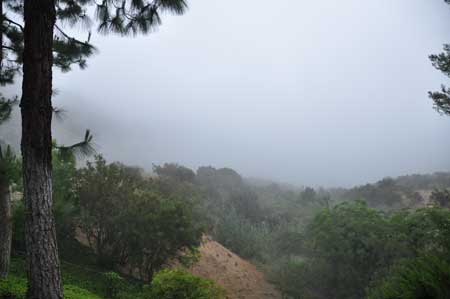 Leave a Comment